'Not just for those who can afford it'
Many of the young people who have fallen behind in education during the pandemic come disproportionately from poorer homes, but the availability of discount online tuition may be significant in helping them catch up.
Before lockdown closed the UK's schools to the majority of pupils, tutoring was seen by many as a "nice-to-have" rather than a necessity, mainly accessed by the well-off.
But now, the sector has a new and vital part to play. Under the National Tutoring Programme, funded by the government, schools will be able to access catch-up tuition from a list of approved tutoring partners. The scheme aims to close the new and yawning gap that's opened up between those children who have had the space, the tech and the parental support to learn effectively at home – and those who haven't.
"When it comes to schooling, Covid-19 has done huge damage, at speed, to our children's prospects, putting their futures in danger," says Sir Peter Lampl, founder and chairman of the social mobility charity the Sutton Trust and chairman of the Education Endowment Foundation (EEF). "Many pupils have fallen significantly behind in their learning. These pupils come disproportionately from poorer homes. There is strong evidence that high-quality tuition is a cost-effective way to enable pupils to catch up. While it is certainly no silver bullet, access to tuition will be key to supporting the work of teachers in mitigating the impact of the school closures in the coming months and years."
There's no doubt that the scheme is badly needed. A rapid evidence assessment from the Education Endowment Foundation estimates that lockdown has caused the attainment gap between children from deprived backgrounds and their peers to widen by 36% – reversing much of the progress made in the last decade. The Sutton Trust found that about a third of middle class children are taking part in live and recorded lessons every day, compared with just 16% of working-class pupils.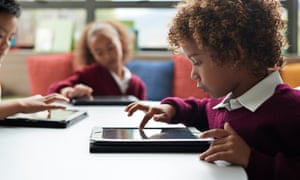 All kinds of factors are affecting children from deprived backgrounds, from a lack of space where they can work undisturbed to the lack of a device to access online learning: 15% of teachers in the most deprived schools have reported that more than a third of their students don't have access to an electronic device. Parental achievement, too, is key: even among those with an undergraduate degree, about 40% weren't confident directing their child's learning, according to the Sutton Trust.
Of course, tutoring organisations have long been aware that tutoring can be an effective way to help children from disadvantaged backgrounds, and many already have schemes to make it more accessible to children of all backgrounds. "At Explore Learning, 10% of our members are paying a half-price membership," says head of curriculum Charlotte Gater. "Our centres – when they are open – count as childcare, enabling parents to benefit from the use ofchildcare vouchers, universal credits and tax-free childcare. We want to make tuition an option for all families, not just those who can afford it."
The organisation is also listening and learning about how to make its resources even more accessible. As lockdown began, many parents using Explore Learning fed back to say that they didn't have printers or ink to print out worksheets – and even those who did pointed out that ink is hugely expensive. So, Explore Learning created a new online space which didn't require any printing.
Lockdown also forced a new conversation about how things can be done differently for different families, as not all families have the same needs, says Gater. "For example, when we worked in centres, some families would find it challenging to have to be there by a certain time. Now, many parents have expressed interest in continuing to study online at home."
Tuition doesn't just help bridge the gap in actual learning, says Gater, it can include other vital aspects of a child's development. Soft skills such as team working, project management and exam technique are also key, particularly in secondary school. "It's about having the right attitude towards learning, and learning skills for life, rather than just subject knowledge. You could have the highest exam grades in the world, but if you can't speak to other people or work with other people, that's going to hold you back. We do a lot of work on exam technique and how to tackle exams, and confidence is a big thing there. If children aren't feeling confident about themselves or their abilities, they're not going to produce the best possible work or do the best that they can do in an exam."
She hopes that post-lockdown, tutoring will be seen as something positive that can truly help to repair the damage to education in all kinds of ways. "Many of our parents talk about how our tutors are role models for their children. Our tutors are from many different backgrounds. They talk about what they've done, where they've come from and what they've been able to achieve. That helps the children think that they can do it, too, and push the bar even higher."
Did you know?
If you are looking for tutoring then please get in touch with www.aquinaseducation.co.uk